" EDUCATION IS NOT THE LEARNING OF FACTS, BUT THE TRAINING OF THE MIND TO THINK" – ALBERT EINSTEIN
Hello Dear Students,
I am Kiran 😃 and I am very passionate about making notes ✍️ and helping students in their studies.
KiranKiInfo is a free and best 👌 educational platform for all students.
The main objective of making this website is that I can help my friends who are Hindi medium Students.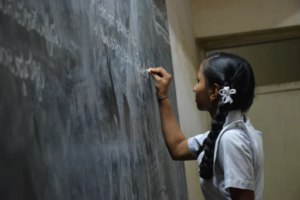 All the notes available on this website have been prepared after much research and with the help of NCERT books.
👉 I hope that this website will definitely help you in your Studies and help you to score higher.
Thank you 😃.